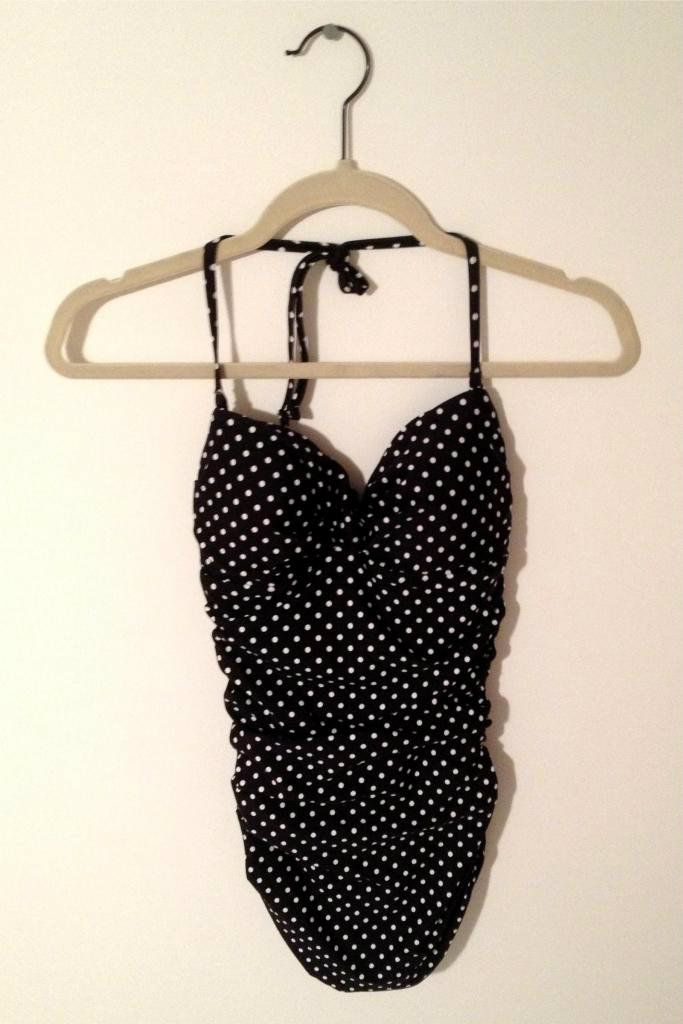 The other day I opted out on driving an additional five miles to TjMaxx which by the way I love because it is like digging for treasure in the clearance section, and settled for Old Navy since I haven't been there in awhile anyways. I was pretty bummed to see that there wasn't any additional X% off on clearance but I was like "whatever" I'll look around anyways. Earlier that afternoon while I was at work, I was browsing Old Navy swim wear (oh so adorable and affordable) and I saw the exact one-piece polka-dotted swimsuit in stores! I frantically searched for the tag, but found none. I tried it on and
then
asked the sales representative for a price check. I took home this baby for less than ten bucks!
This swim suit is amazing. It can be a bandeau too! It's also a control top so feel free to eat all the yummy foods as you please. If you're loving the style or even just the polka dots, head over to your local Old Navy to see if someone returned this amazing piece for you to snag at a must-have price or check it out online
here
.
I can't wait for swim season!
Readers - What are you eying for the swim season or Spring?