Two hour before closing Target shopping is the best thing ever. There's no crowds and unfortunately, I have to admit, there are relatively few screaming kids at this hour. Anyways, back to the
best thing ever
part. I found two amazing finds this week! Full price, but still amazing.
I am always on the hunt for affordable black flats. I burn through black flats relatively quickly. I trip in them, I scuff them, and I make the flats (hold your breath) smelly since I don't wear socks with them. And it's almost time to say good bye to my
Report flats
, the one with the flower at the toe box. At the same time, I'm trying to give my beloved
flats
a break between wears. I'm scared for the soles disappearing. The other night, I came across a quilted pair of ballet flats that look very
similar
to a pair I purchased and return from Piperlime 9 months ago for half the price! (I blogged about them
here
.) I tested them out in the store and then at home, very comfortable and not scratchy in the back.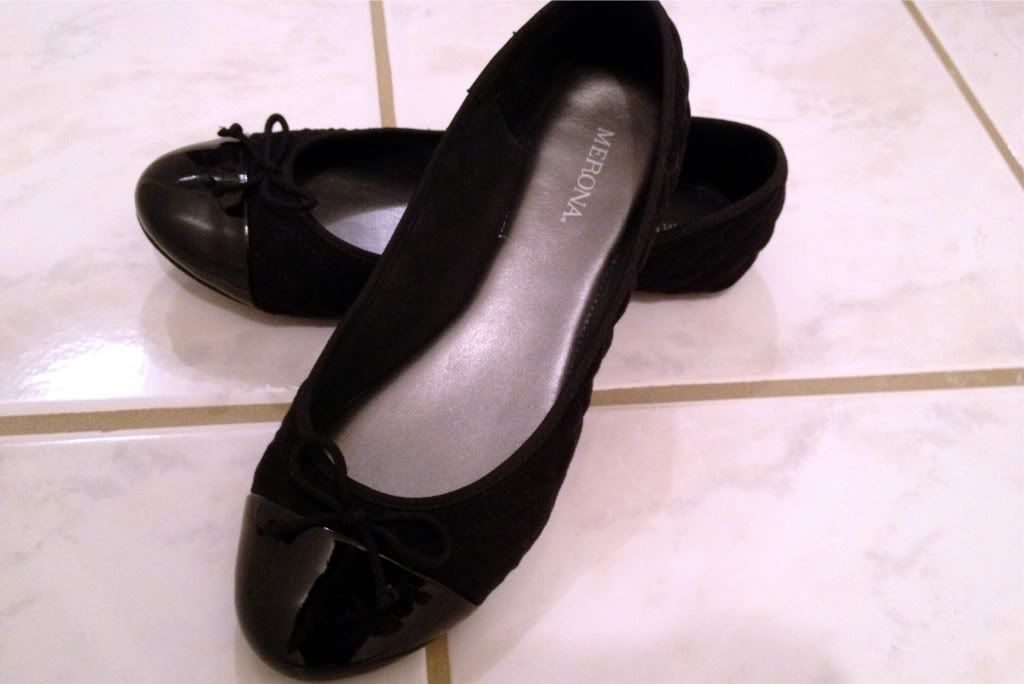 Merona by Target, Item #: 096019249, $19.99, similar
I wondered into the little girls department looking for absolutely nothing and came across this lace tshirt. The tshirt is not see through and has an under-layer under the lace. I purchased this in gray in a 14-16, XL. I am (5'2", 30D/32C, 115lbs) normally a XS - S in tops at Target. The length of the top hits me a little below the hips (22.5" from the shoulder seam) which is great! The downer about this top is that it is straight down from the armpits, but that's nothing too bothersome. Surprisingly, the boob pocket hits me at the right spot. I am thinking that I should take more trips into the children's department since the women's/juniors department has not been doing their job recently in dressing me. I really cannot wait for thicker and non-see through pieces to appear. In the mean time, I highly suggest this lace top!
Readers -- Do you have any recent favorite Target finds?